The Journey of Academic Career
2014,参加第十三届挑战杯交通银行全国大学生课外学术科技作品竞赛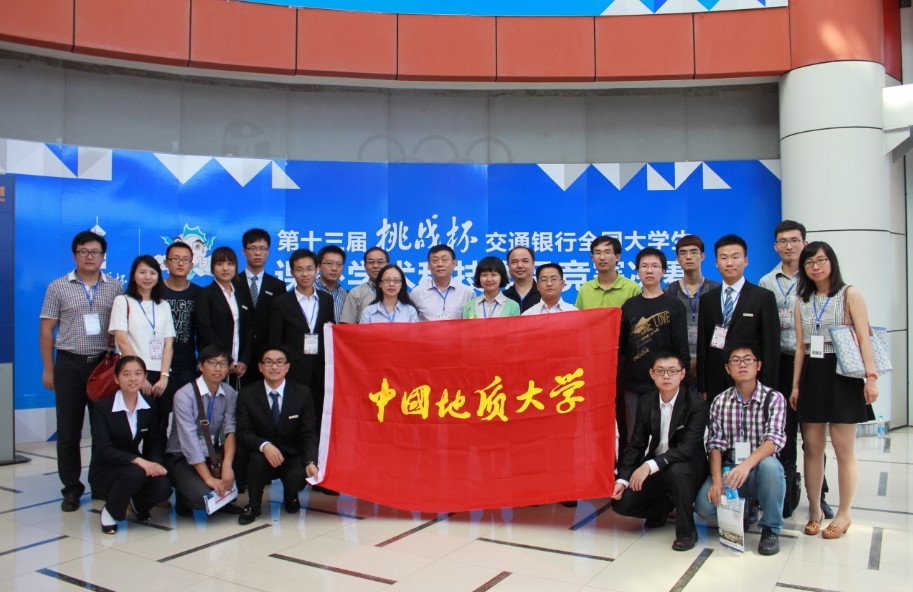 2014,第十三届挑战杯交通银行全国大学生课外学术科技作品竞赛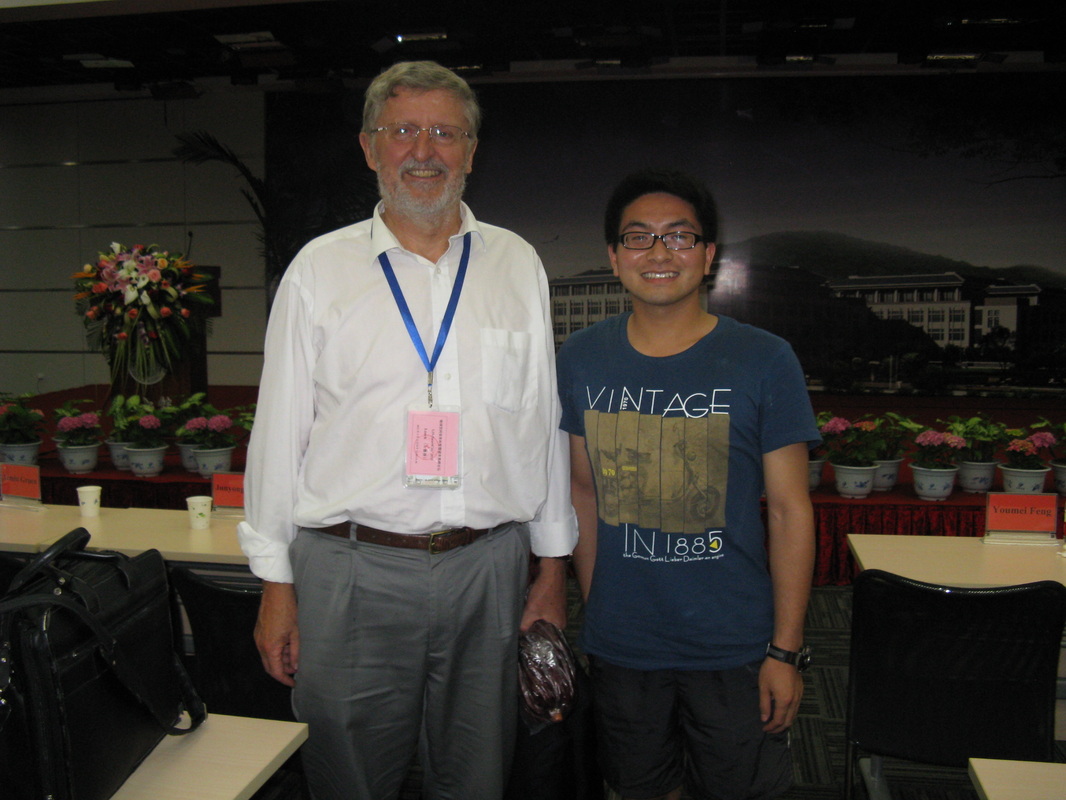 2014,与Michael F. Goodchild 院士交流、请教室内GIS、空间模型问题
(美国科学院院士、加拿大皇家学会外籍院士、美国艺术与科学院院士,"地理信息科学之父")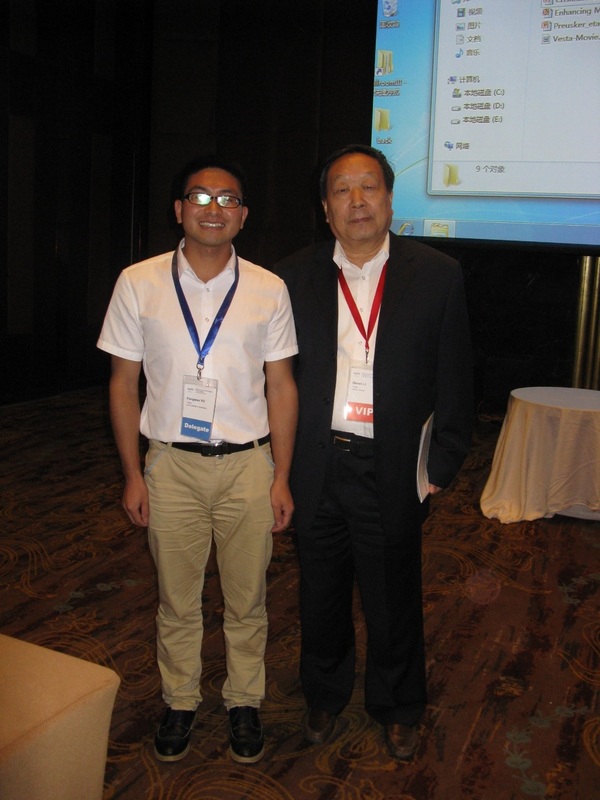 2014,与李德仁院士交流、请教智慧城市问题
(中国科学院院士,中国工程院院士,国际欧亚科学院院士,摄影测量与遥感学家)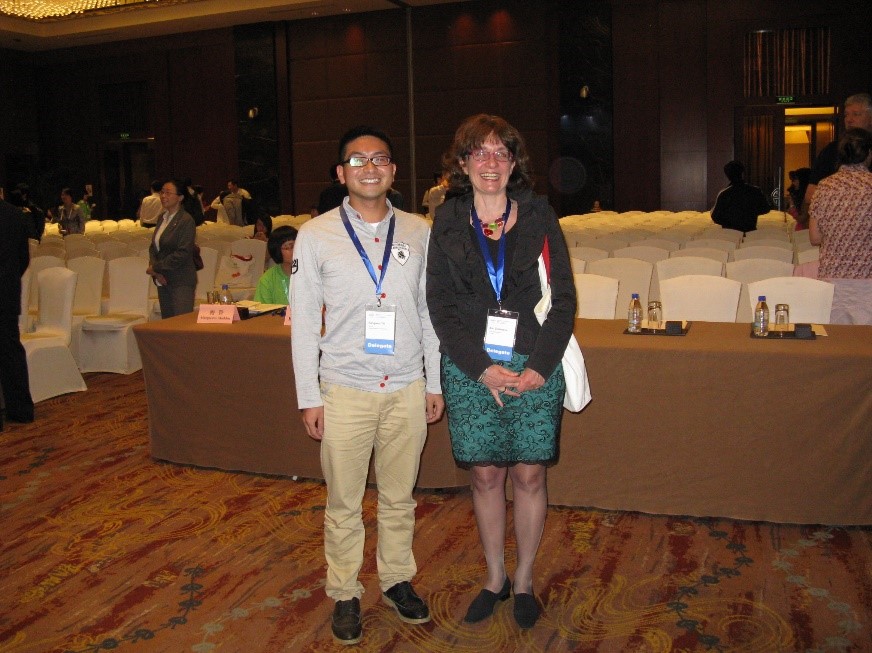 2014,与代尔夫特理工大学(TU Delft) Sisi Zlatanova教授交流,请教室内导航模型问题
(ISPRS WG IV/7 委员会主席、OGC IndoorGML WG 副主席)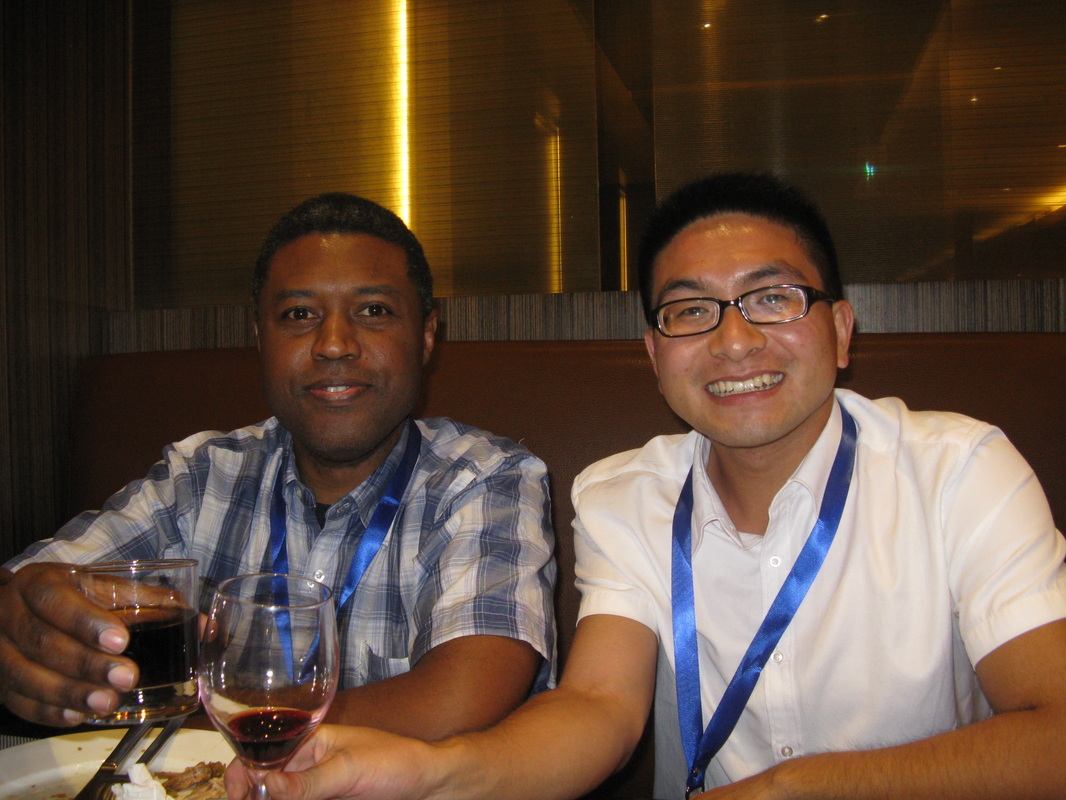 2014,与开普敦大学 University of Cape Town George Sithole教授交流,请教室内导航问题
(ISPRS WG IV/7 委员会联合主席)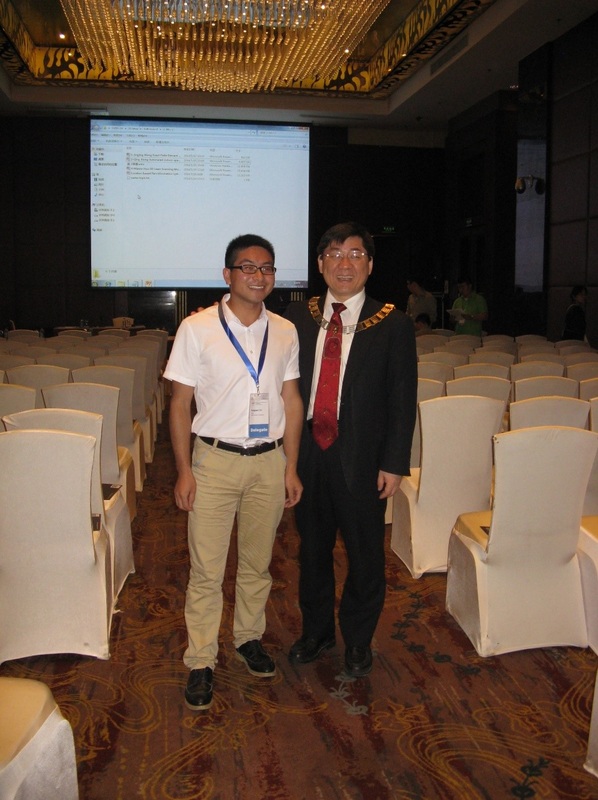 2014,与国际摄影测量与遥感学会秘书长、国家基础地理信息中心总工 陈军教授交流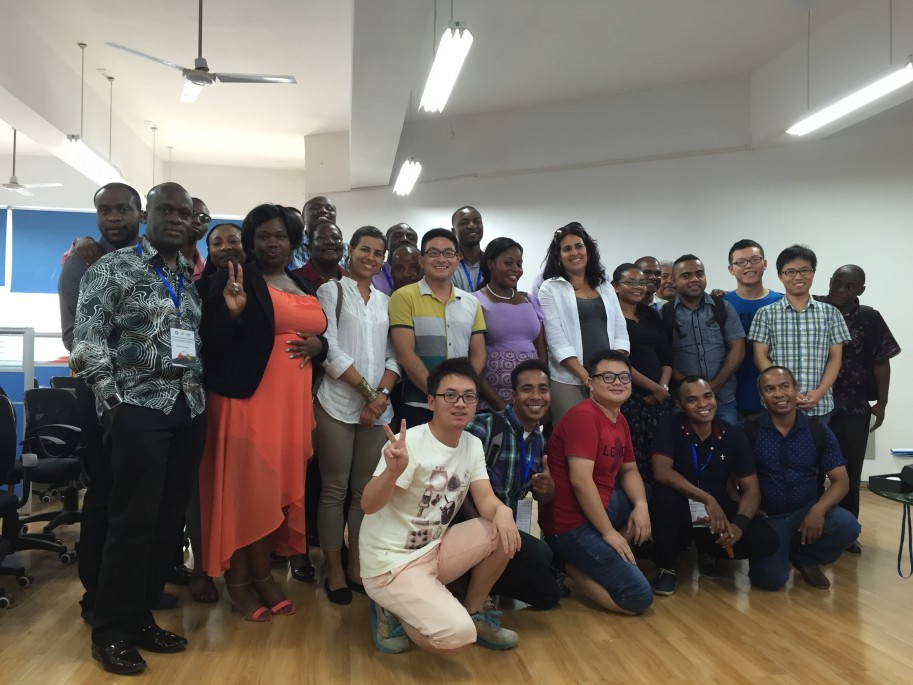 2015,为来自"一带一路"国家的GIS培训班学员作报告《Indoor Positioning Technologies & Application》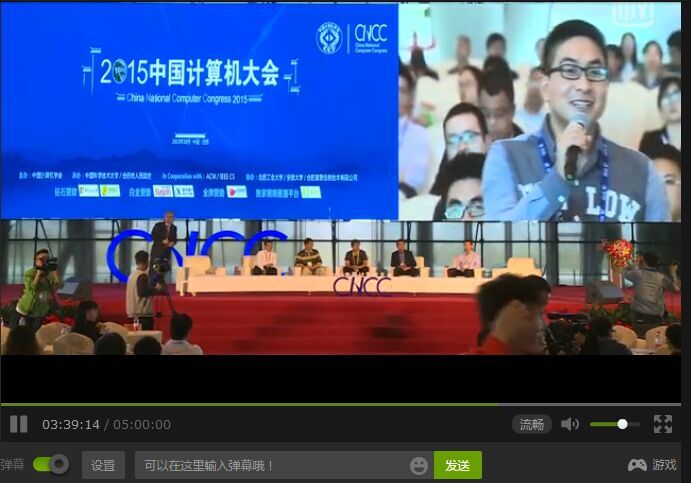 2015,参加中国计算机大会(China National Computer Congress,简称" CNCC"),向专家请教问题
2016,参加UPINLBS 2016 国际会议,荣获Best Paper Award,会议主席陈锐志教授和裴凌教授颁奖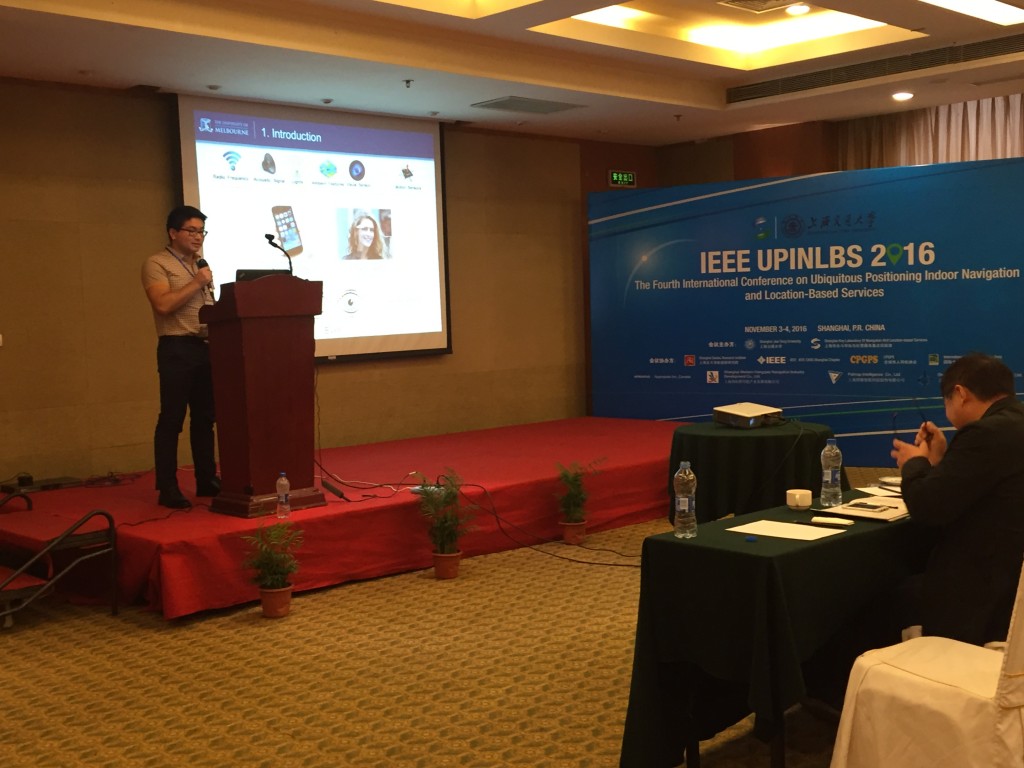 2016,在UPINLBS 2016国际会议上作口头报告《Sensory Landmarks for Indoor Localization》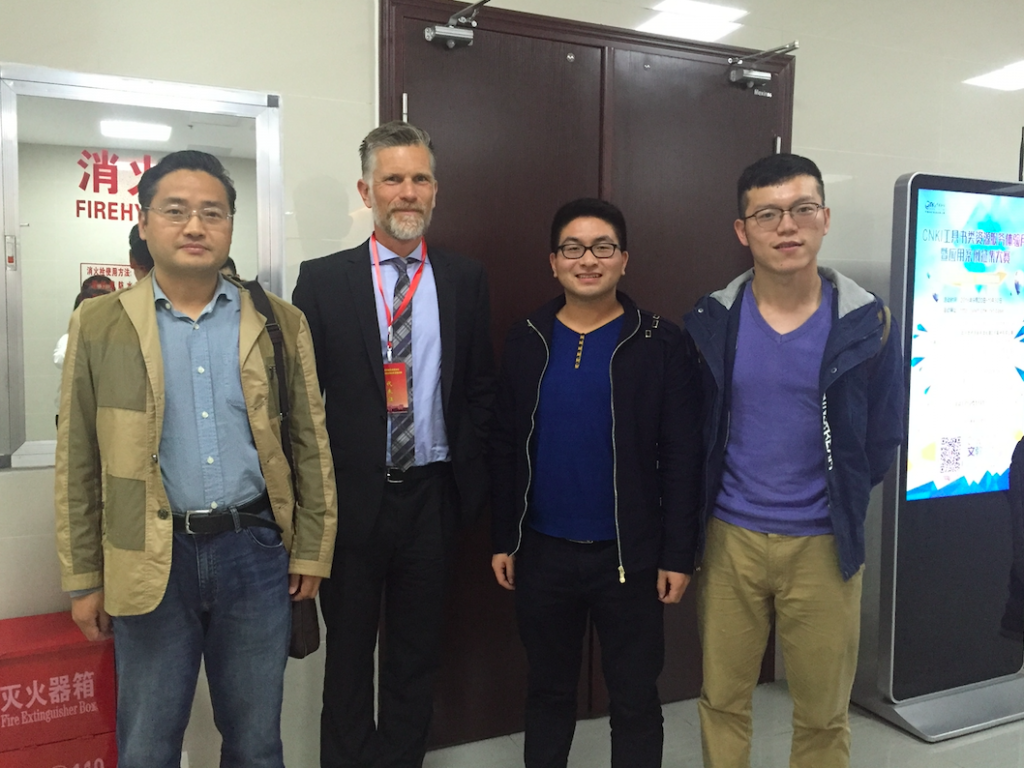 2016,参加武汉大学测绘学科60周年暨世界一流学科建设高端论坛,与海德堡大学Alexander Zipf教授交流,请教空间表达模型问题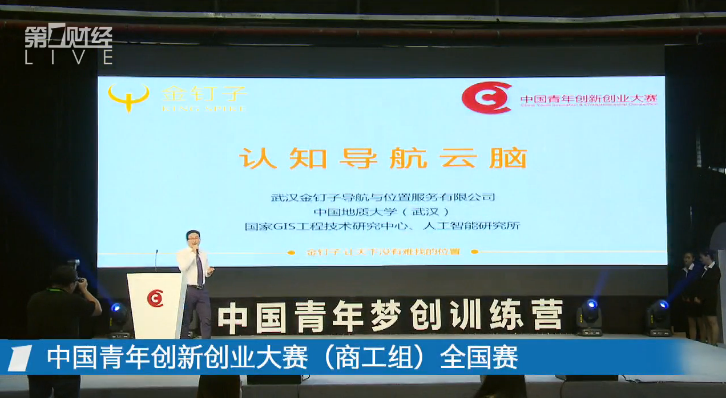 2016,参加第三届"创青春"中国青年创新创业大赛(商工组)全国赛项目路演和分享(第一财经直播)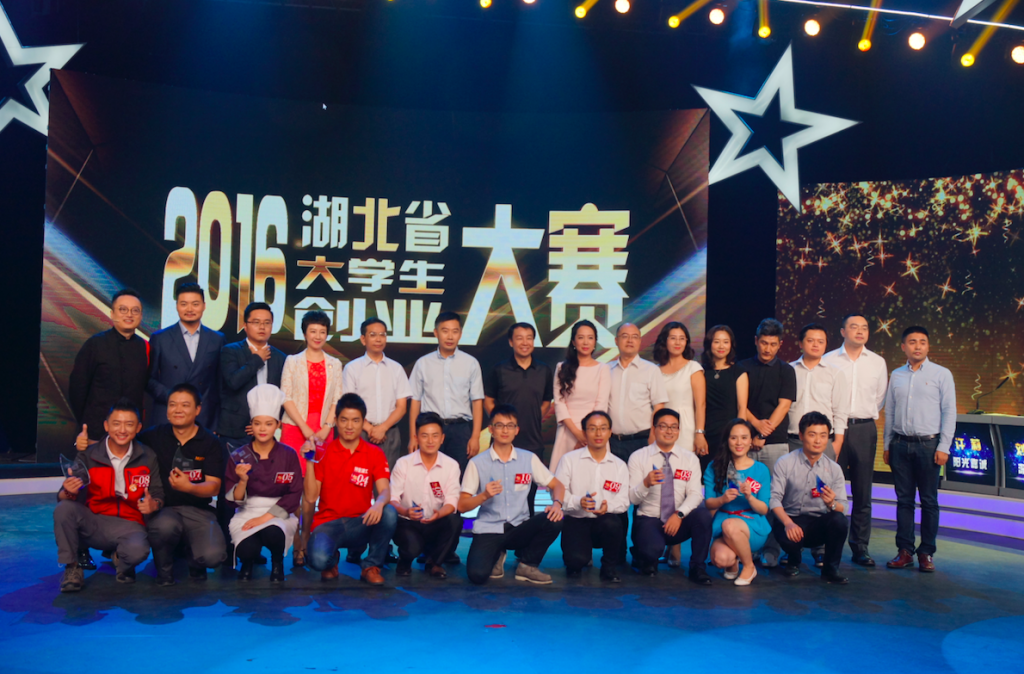 2016,参加2016湖北省大学生创业大赛(湖北电视台电视大赛)与评委老师、参赛选手合影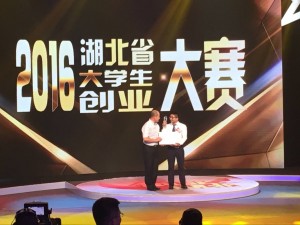 2016,参加2016湖北省大学生创业大赛(湖北电视台电视大赛) 湖北建设银行副行长颁发奖杯、奖品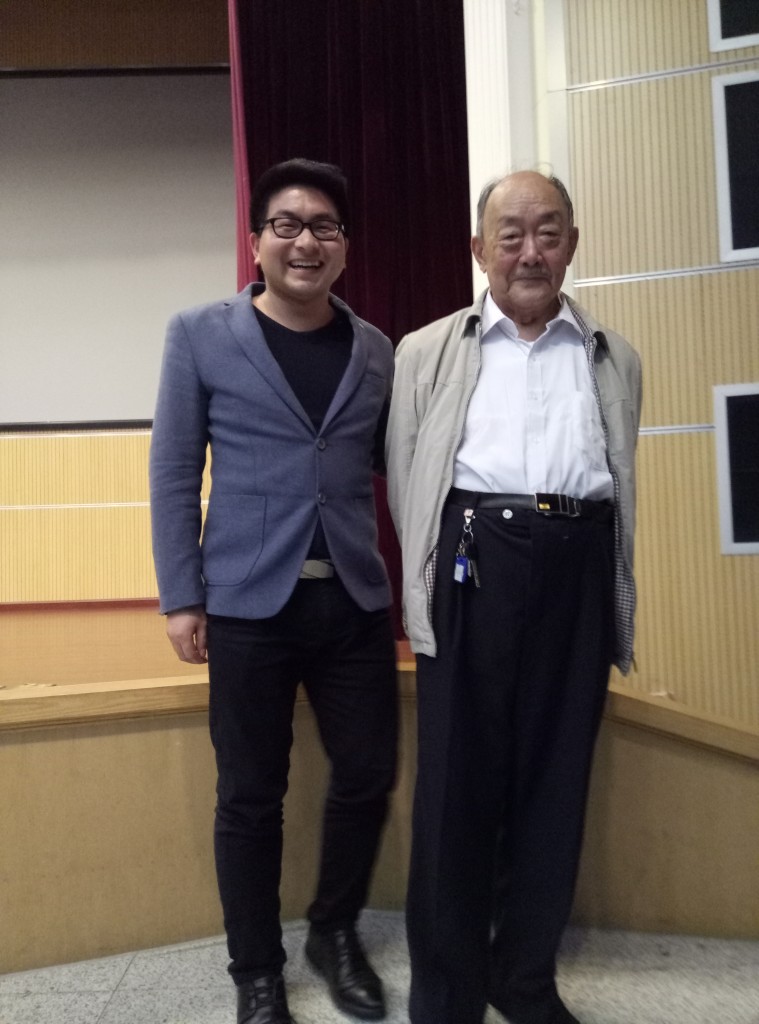 2017年3月,聆听杨士莪院士报告、合影留念
(中国工程院资深院士、水声定位专家)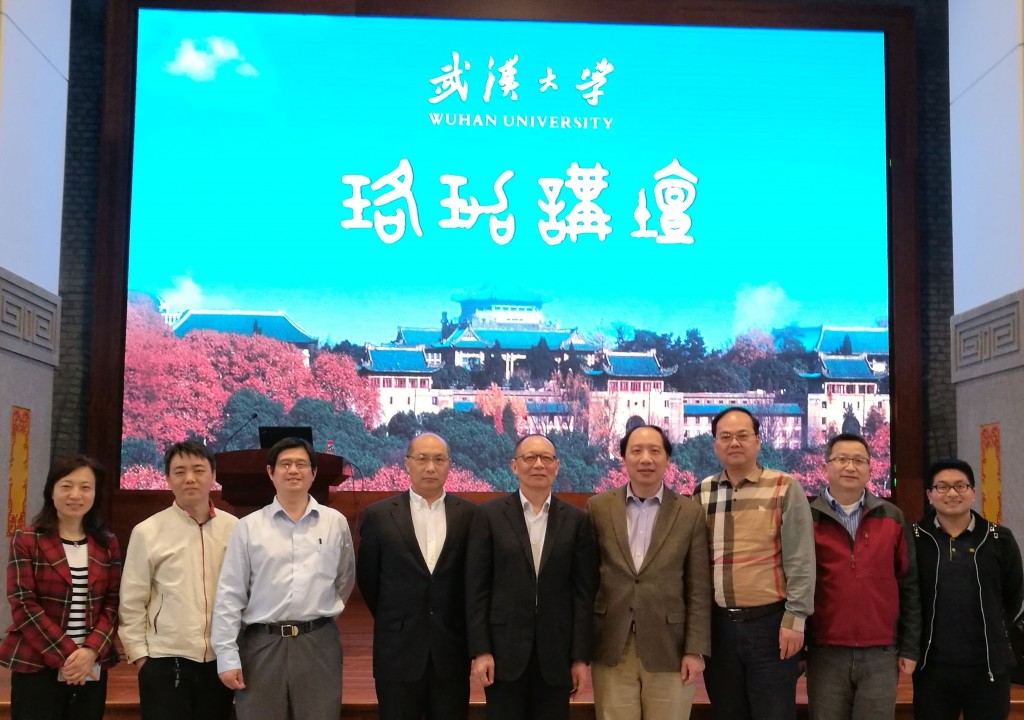 2017年04月20日,参加武汉大学"珞珈讲坛"第178期,聆听李德毅院士学术报告、交流合影留念
(中国工程院院士、欧亚科学院院士、中国指挥和控制学会名誉理事长、中国人工智能学会理事长、指挥自动化和人工智能专家)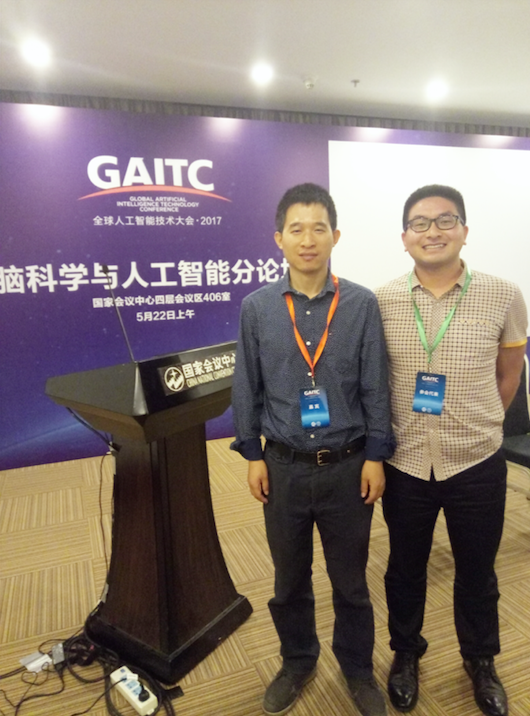 2017年5月21日,参加2017全球人工智能技术大会(GAITC2017),与国家"青年千人计划"专家、四川大学类脑计算研究中心主任 唐华锦教授交流、请教类脑导航问题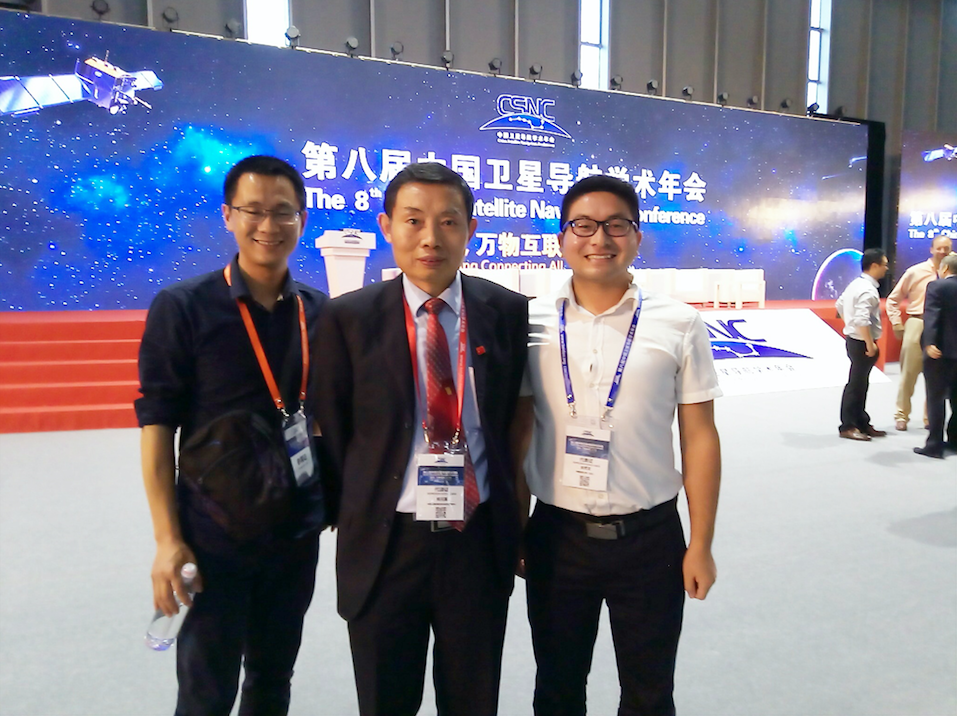 2017年5月23~25日,参加第八届中国卫星导航学术年会(CSNC2017),与杨元喜院士交流、请教导航新方法问题
(中国科学院 院士、北斗导航系统副总设计师)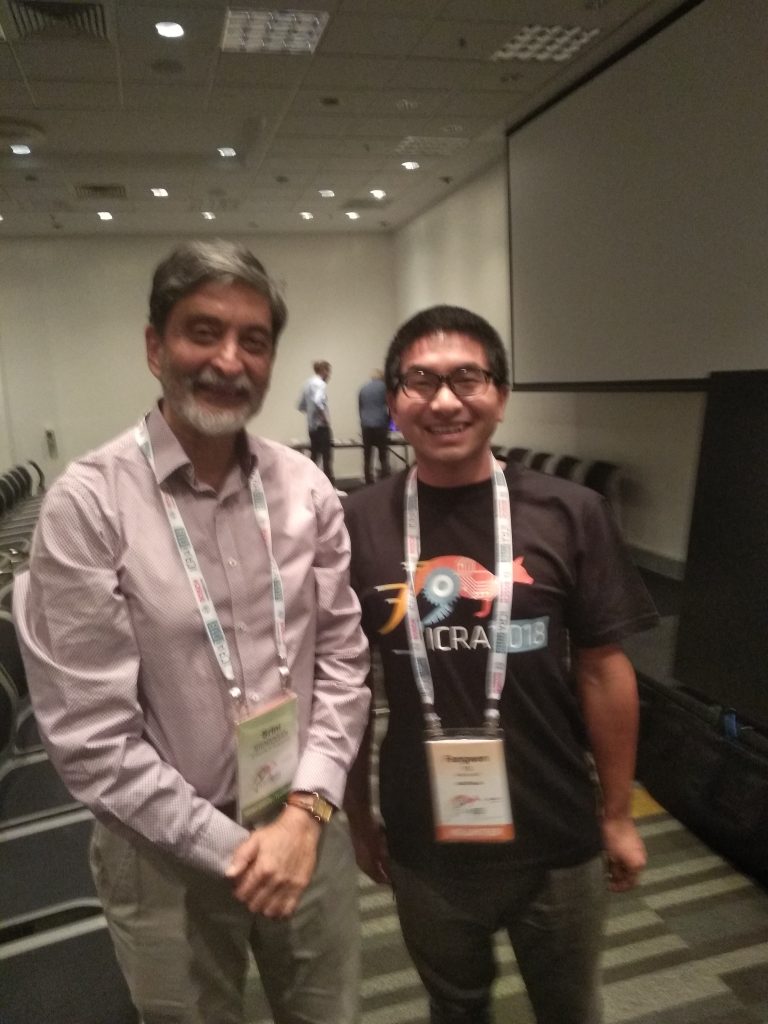 2018.05参加ICRA2018,聆听Mandyam Srinivasan 教授报告、请教仿生导航问题
(Professor of University of Queensland, Biorobotics Lab, Fellowships of the Australian Academy of Science (1994), of the Royal Society of London (2001), of the Royal Institute of Navigation (2014), of the Academy of Sciences for the Developing World (2006) and of the German National Academy of Sciences, Leopoldina (2017), etc. )
Plenary Presentation《A new perspective on the birds and the bees: Biologically inspired aerial robotics 》;
Invited Keynote Presentation in workshop "Representing a Complex World" :《Facets of vision, perception, learning and 'cognition' in a small brain》
Invited Keynote Presentation in workshop "Swarms: From Biology to Robotics and Back":《Some facets of
collective behaviour in bees and birds》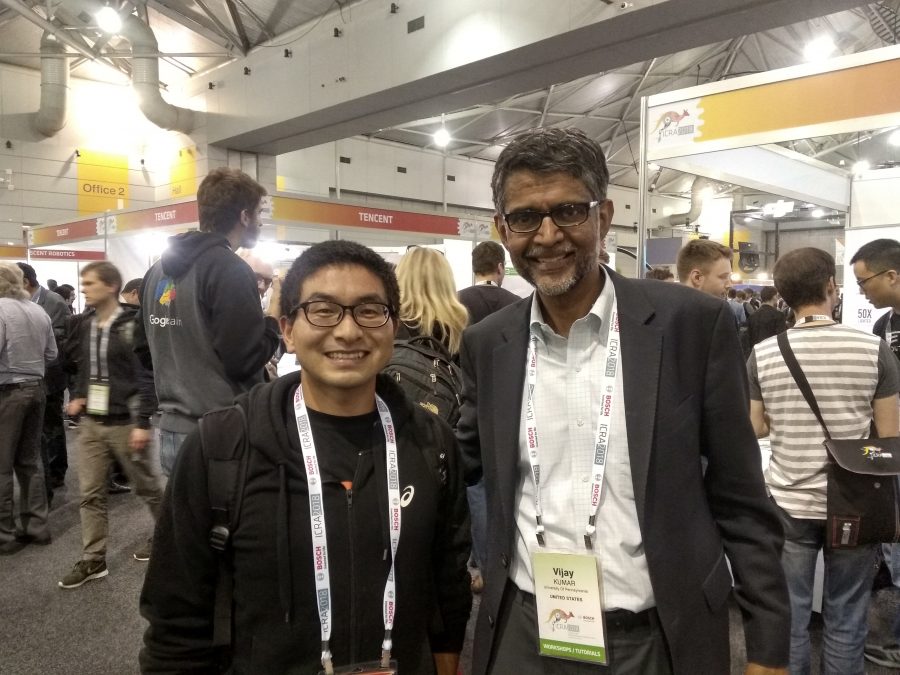 2018.05参加ICRA2018,与Vijay Kumar教授交流、请教飞行机器人3D自主导航问题
(Professor of University of Pennsylvania,  GRASP Lab, Fellow of ASME and IEEE, Member of the National Academy of Engineering)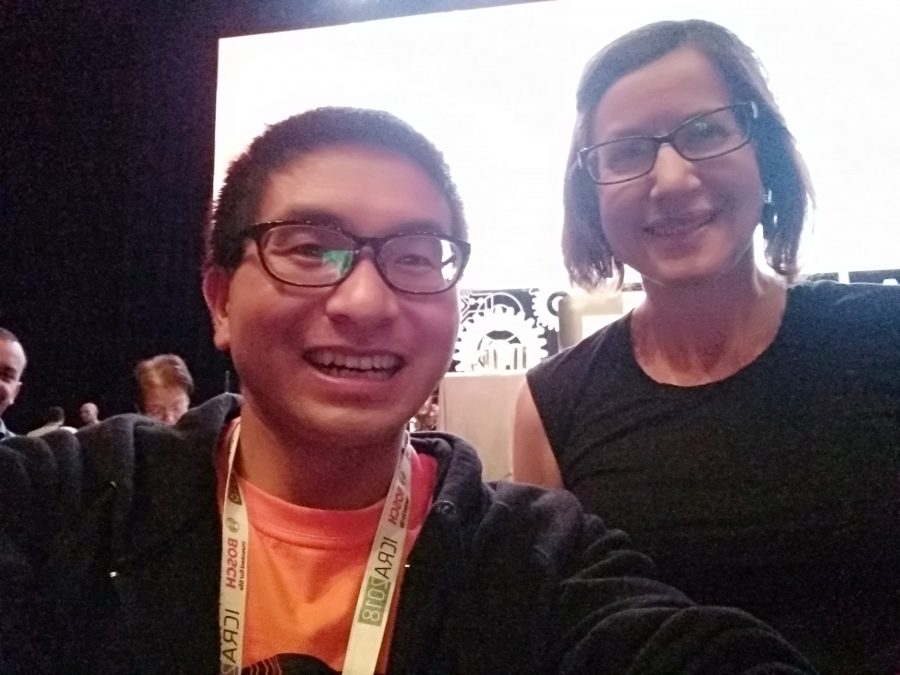 2018.05参加ICRA2018,聆听Raia Hadsell博士报告、请教类脑导航问题
(Senior research scientist at Google DeepMind, Nature Paper (Grid Cells), AI Navigation)
Plenary Presentation 《Deep reinforcement learning for navigation》












Oct. 2019. Beijing. Attended to the 2019 INTERNATIONAL COLLEGIATE COMPETITION FOR BRAIN-INSPIRED COMPUTING(ICCBC 2019)







Oct. 2019. Beijing. Attended to the Nature Conference of Neuromorphic Computing, and discussed some key questions and ideas about Neuromorphic SLAM with Yulia Sandamirskaya, Ralph Etienne-Cummings, Huajin Tang, Guangzhi Tang, Simon Laughlin, etc.






Nov. 2019. Changsha. Attended to the ICEMI 2019. Listened to the Keynote Speech "From Rats to Robots: How Sensing Enables Navigation in Animals, Robots and Autonomous Vehicles" By Prof. Michael Milford. Discussed some key questions with Michael about neuromorphic SLAM and brain-inspired navigation for 3D environments.






Dec. 27, 2019. Fangwen gave an invited talk. Key Technology of Brain Inspired SLAM and Navigation System for 3D Environments. Hosted by Prof. Xiaoji Niu. Discussed with Prof. Jingnan Liu and Prof. Xiaoji Niu. GNSS Research Center, Wuhan University, Wuhan, China.


Dec 18, 2021, Fangwen gave an invited talk. "Brain-Inspired 3D Navigation: Progress and Outlook".  The 6Th International Academic Forum for Non-exposed Space Positioning, Navigation and Timing (PNT), Beijing, China. Discussed with Prof. Chong Cao (曹冲,中国卫星导航定位协会首席科学家), Prof. Quande Zhang(张全德,中国卫星导航定位协会副理事长、秘书长), Dr. Ruzhou Lin (中国卫星导航定位协会副理事长), Prof. Tianhe Xu, Prof. Jian Wang, Prof. Wei Jiang, etc.